How to Prepare for Your Trip to Uganda
Preparing to go to a completely new country with a culture, traditions, and cuisine of its own can be a daunting process. It doesn't matter where you are from and how much you have traveled; a new land is a new land. And it has its set of rules. So, while you might be very excited to go on gorilla trekking in Uganda, the preparation part might get a little scary and confusing.
But don't worry because we got you covered. Here is a comprehensive guide and tips and tricks that you can keep in mind to prepare for your adventure in Uganda:
1. Seek advice from experienced travelers or book a tour operator
Because preparing and packing and planning the trip to a new yet exciting land might be a bit too confusing, our first suggestion would be to ask people, frequent travelers, and online communities about their experiences in Uganda. But if that proves too daunting a task, you can always book a tour operator that will handle all the bookings of hotels and flights without causing you much trouble. We would not suggest doing this if you are traveling on a budget, though, because it would cost you way more than if you just researched it yourself, which brings us to the next point.
2. Conduct thorough research
Read up. Look Uganda up online and bookmark useful websites. Make lists of local transport options, good eateries, places you should visit, and things you should definitely do. Also, make sure you know the numbers of all the emergency services and hospitals, especially if you are traveling with a pregnant person or a patient.
Discover local culture and cuisine
Believe us, not all research has to be boring. A simple search can give you enriching knowledge and trivia about the place. For example, you will find that the locals speak in a particular dialect of English that is often referred to as Uglish.
You will also get to decide if you have the stomach for local delicacies such as the Nsenene grasshoppers and the crayfish that come straight from Bunyonyi. And that you can enjoy a drink or two with the second-largest consumers of alcohol in the world while eating their delicious pork dishes, that which they are the biggest consumers of.
3. Choose the best route for your safari
If you are going to Uganda for a safari, you have two options to get there.
Usually, people choose to fly to Entebbe airport and go from there. But there is another, better option available, especially if you are looking to track gorillas. Fly directly to Kigali, the kind of unofficial door to southwest Uganda. Mgahinga Gorilla Park is only three hours from here. Even Bwindi is a mere 4 and a half hours away.
4. Pack wisely for your trip
When traveling to Uganda, pack light. It is a tropical country, so temperatures are nice and warm almost year-round, so pack accordingly. Make sure you pack lots of extra undergarments, though. Keep all important documents in one small bag, including visas and passports, other identification, medical prescriptions, travel and health insurance. Remember to carry emergency medical supplies in case you are traveling with a patient and/or going on a safari.\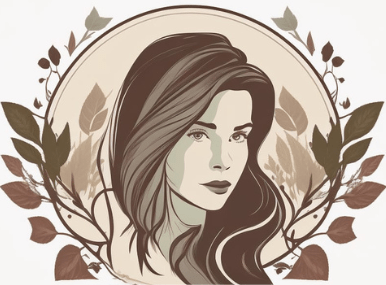 Hi, I'm Samantha West, a Malaysian traveler and writer who's passionate about exploring the diverse cultures, delicious cuisine, and stunning landscapes of Malaysia. Through MalaysiaStory, I aim to share my adventures and insights with fellow travelers and inspire them to discover the wonders of this beautiful country. Join me as I uncover the stories and secrets that make Malaysia such a fascinating and unforgettable destination.